Exhibitions, QAC, Visual Arts
A Different Kind of Love - The Art of Sarah Palmer
Explore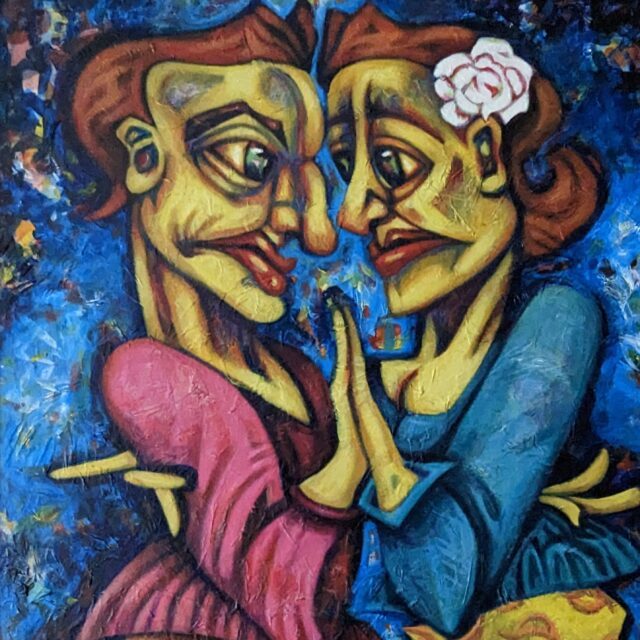 Event Date

September 18 - 29, 2023

Time

All Day

Type

In-Person
---
About A Different Kind of Love - The Art of Sarah Palmer
Show opens September 7th from 4-6 pm with a chance to meet the artist.
You can never be sure of what's happening in a Sarah Palmer painting. Take this show's signature piece titled Love Uncertainly. See two people gazing at each other and touching hands. Look at their eyes. Is that aggression in the eyes of the person in pink? Is the person in blue ready to cry? Look at their hands. Is the person in pink ready to dance? Is the person in blue pushing away? Is this love?
Sarah paints and draws in the style of German Expressionism, a style that is dark and cynical. In German Expressionism the characters are grotesque and the situations uncomfortable. But Sarah's characters are sympathetic and there is balance, order and colour in her works. You can imagine a story of redemption. You can imagine the possibility of love. Perhaps not a traditional fairy tale love. Perhaps a different kind of love.