Visual Arts, Classes & Workshops
April Acrylic Painting Mini-Course (4 days, 2 hours per class)
Explore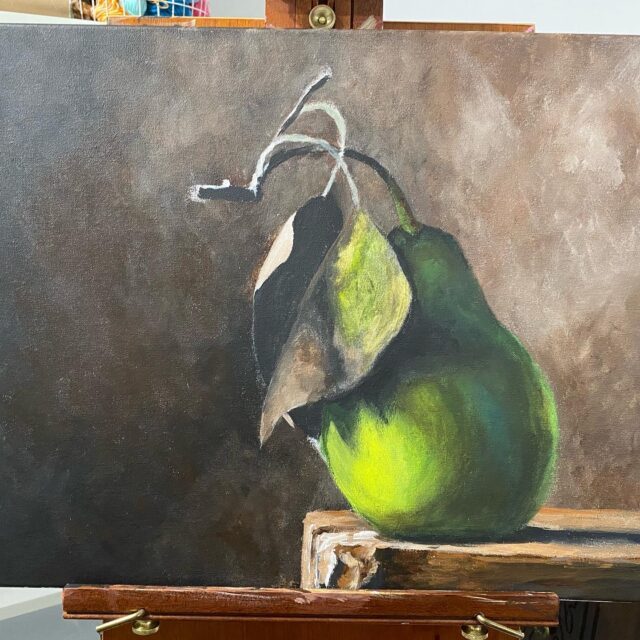 Event Date

April 4, 2023

Time

7:00 pm - 9:00 pm

Type

In-Person
---
About April Acrylic Painting Mini-Course (4 days, 2 hours per class)
Join us at Studio on the Farm for this academic-style acrylic painting mini-course! Our focus for this month is Still Life! When you sign up, you will receive a choice of reference photos, a materials list, and a helpful description of acrylic paintbrush styles and their use.
Please sign-up in advance of the class start, so you have time to gather your materials.
Classes are small - no more than 10 people. Jenny will walk you through the steps to building a beautiful work of art that you'll be proud of. No matter where you are in your art journey, you will come away having learned something new and gained tools to help you continue building your skills.
So let's welcome the warm days of Spring and learn a new skill. Landscape painting is a wonderful way to learn technique, shape, light, shadow, textures and composition.
The class schedule is as follows:
Tues., April 4, 7-9pm
Tues., April 11, 7-9pm
Tues., April 18, 7-9pm
Tues., April 25, 7-9pm
Hot and cold drinks are provided. All photos are licensed via Adobe Stock or appropriate channels.
---
---
Learn More