Opportunities
Art Now Quinte Call For Submissions
Explore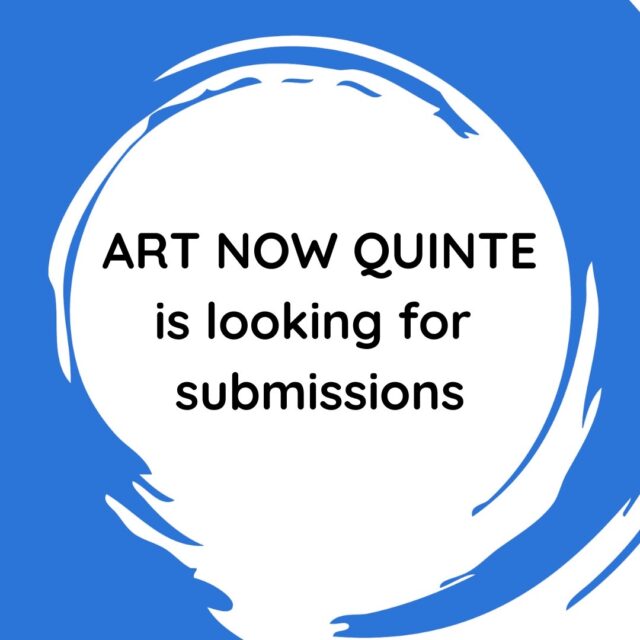 ---
About Art Now Quinte Call For Submissions
Art Now Quinte is a multi-site art festival based in Belleville, Ontario that encourages young artists to explore and develop their art practice.
Resources will be provided to help them bring their ideas to reality. These may include visual art, installation, performance, music, dance, poetry and film. The work will be shown for a week in September 2023.
Artists will be given freedom in the development of their ideas and support from artists and non-artists to help realize their projects.
If selected, you will receive a stipend of $1.000 to participate in the program.
In addition, you will have access to up to $1.000 to produce a new work of art.
We will further try to help in securing a venue, logistical and technical support to realize your project.
Art Now Quinte does not fund travel expenses.
Art Now Quinte has volunteers who will review the submissions, billet the artists and provide logistical and technical support to artists
Who can apply?
You can apply to participate if you have an artistic practice. You don't need to be a full-time artist, but you should be able to show some evidence of education, recognition by peers and/or previous showings / performances.