Live Music + Concerts
Backwoodsmen - LIVE in Concert!
Explore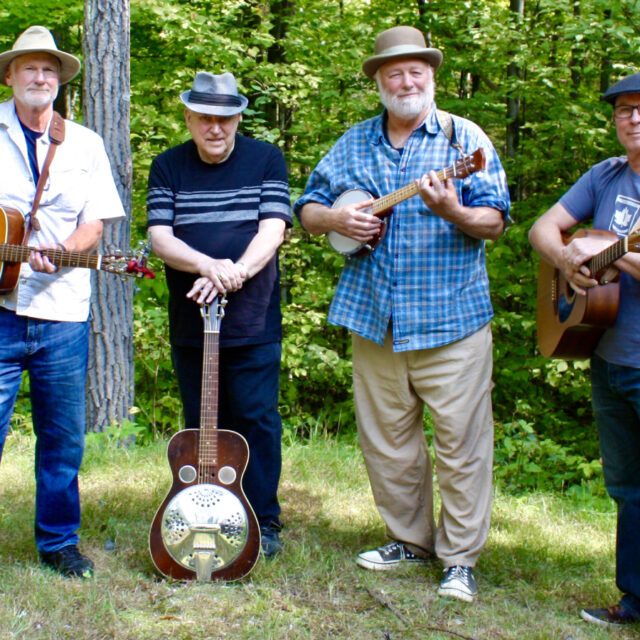 ---
About Backwoodsmen - LIVE in Concert!
The March Stone Hall Sessions concert in Havelock, Ontario features Backwoodsmen - revisiting traditional Ontario folk songs.
Peterborough County has one of North America's richest folk-song traditions. Between 1929 and 1959, internationally recognized scholars documented more than 3,000 orally transmitted folk songs in the region. This little known piece of local history is presented by Backwoodsmen - Al Kirby on dobro and guitar, John Bird on recorders, banjo-ukulele and washboard, Rob Cory on guitar and harmonica, and Rob Niezen on guitar and mandolin. The group created contemporary arrangements and adapted lyrics, resulting in Cross Cut - a double CD and an illustrated songbook.
---
Learn More