Festivals, Live Music + Concerts
Belleville Jazz Festival Presents: FREE Musicians Clinics with Howard Rees
Explore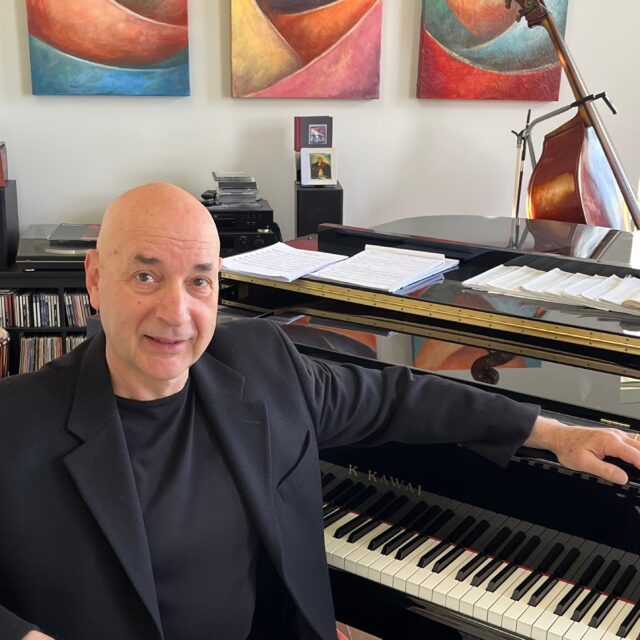 Event Date

September 4, 2022

Time

1:00 pm - 4:00 pm

Type

In-Person
---
About Belleville Jazz Festival Presents: FREE Musicians Clinics with Howard Rees
Belleville Jazz Festival presents: musicians clinics with Howard Rees.
1:00 PM - Improvisation for all instruments
2:30 pm: Harmony for piano and guitar
Clinics are open to students/musicians/teachers at all levels, and are participatory - bring your instrument. Basic prerequisite is a good knowledge of the major and the dominant 7th scales.
Howard Rees spent a decade in New York apprenticing with jazz master Barry Harris. Upon returning to Toronto he founded Howard Rees' Jazz Workshop, a school that has been home to more than 3,000 students over its 38 years.
In addition, Howard has been invited to teach in many schools around the world including Shobi University, Japan; University of Leeds, UK; and Stanford University, USA. Between 1998 & 2001, Howard was a featured contributor to Keyboard Magazine.
Howard has played with some of the greats in jazz including; Jaki Byard, Ray Drummond, Slim Galliard, Barry Harris, Earl May, Charles McPherson, Akira Tana and Leroy Williams. He produced the critically-acclaimed Barry Harris Workshop Video series, the go to resource for studying the late maestro's world-renown methodology. These materials were coined the 'Bebop Bible' by Tommy Flanagan, and are used by university level jazz courses throughout the world.
Generously Sponsored by the Quinte Arts Council
Image source: Musicians Clinics with Howard Rees event page via Facebook
---
---
Learn More