Literary, Visual Arts, Classes & Workshops
Book Launch: "Secret Societies and Their Stained Glass" with author Sarah Hall
Explore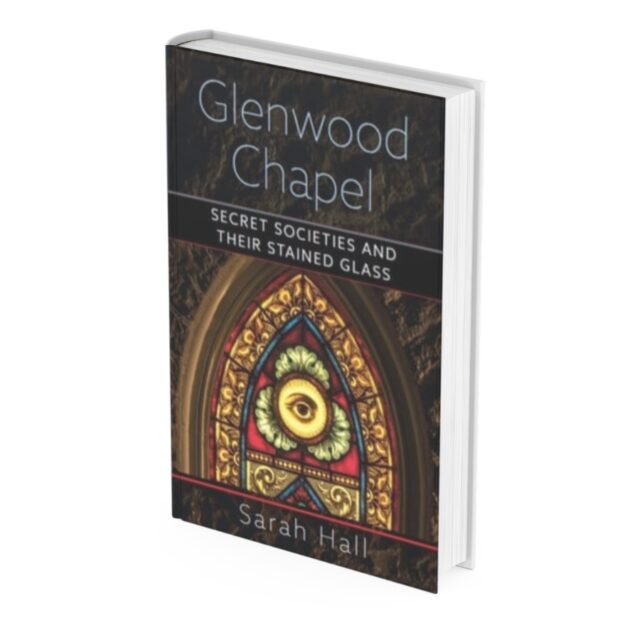 Event Date

June 25, 2023

Time

1:30 pm - 3:30 pm

Type

In-Person
---
About Book Launch: "Secret Societies and Their Stained Glass" with author Sarah Hall
Glenwood Chapel is delighted to invite the public to a captivating gala book launch event titled "Secret Societies and Their Stained Glass" by Sarah Hall.
The launch will introduce a fascinating historical guidebook that explores the intricate stained glass artwork adorning Glenwood Chapel, accompanied by a glass technique demonstration and an exclusive tour of the windows. These exceptional windows, donated by fraternal societies in 1901, are adorned with enigmatic symbols and signs.
Author and esteemed glass artist Sarah Hall unveils her latest book, delving into the captivating history and profound significance behind the stained glass windows at Glenwood Chapel. Sarah, who holds the prestigious distinction of being the first and only woman in her field to receive the Order of Canada, brings her expertise and passion to shed light on the mysteries concealed within the remarkable windows.
The gala book launch event on Sunday June 25th, from 1:30 to 3:30pm, will take place at Glenwood's Chapel, located at 47 Ferguson Street in Picton. Attendees will have the opportunity to immerse themselves in an afternoon of discovery as they unravel the secrets of the stained glass windows. The event promises an engaging glass technique demonstration, providing insight into the intricate process of creating these masterpieces.
"Secret Societies and Their Stained Glass" offers answers to intriguing questions such as "Who's got their eye on you?", "Where has this face been shining for 120 years?", "What is a doing in a stained glass window?", and "How does the colour get in the glass?" The book serves as a comprehensive guide, unlocking the symbolism and history woven into each window.
All are welcome to attend this enthralling event, which will also feature refreshments and an opportunity to purchase signed copies of the book.
---
---
Learn More