Live Music + Concerts
Brooks and Bowskill with The Hometown Beauts! (Blue Rodeo, Sheepdogs)
Explore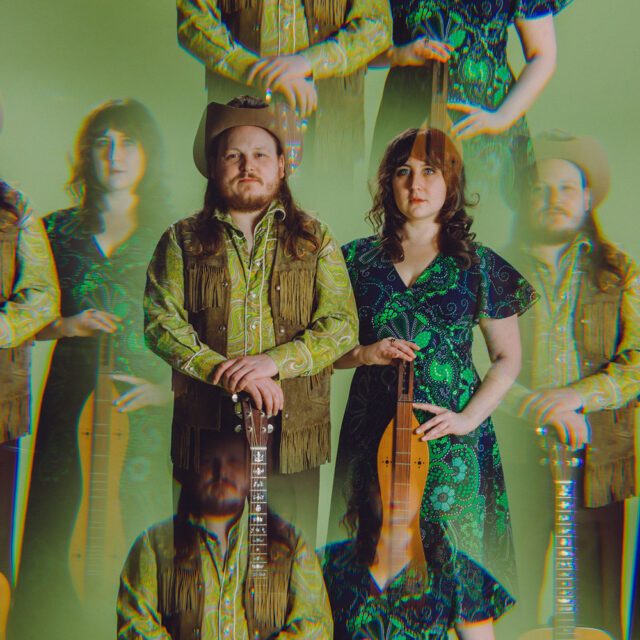 ---
About Brooks and Bowskill with The Hometown Beauts! (Blue Rodeo, Sheepdogs)
Brooks & Bowskill is the partnership of Brittany Brooks and Jimmy Bowskill (Blue Rodeo, The Sheepdogs). Their music journeys between the old and the new, weaving elements of 60s folk rock, 70s country twang and contemporary Americana into a sound that is completely their own. Brooks & Bowskill will melt your heart with their sweet harmonies and then rock the house with their 5-piece band of veteran musicians.
"Too Many Roads"(Released Jan. 12, 2023) is their impressive and stunning 12 song debut LP, showcasing the undeniable chemistry and talent of this exciting new collaboration. The couple wrote the songs together and to each other, reflecting on the cosmic fate of their new found love and the roads they traveled to get there. Brooks' velvety croon is of another time and Bowskill's instrumentation is masterful in this genre-bending debut.
Bowskill is noted as one of Canada's best guitarists and multi-instrumentalists, known for playing lead guitar in The Sheepdogs and as multi-instrumentalist in iconic country rock band Blue Rodeo playing pedal steel guitar, fiddle, mandolin and guitar. Bowskill cut his teeth incredibly young, earning esteemed recognition at the seasoned age of 12 when he became the youngest musician to ever be nominated for a JUNO Award. Since then he has released numerous albums as a solo artist and with The Jimmy Bowskill Band.
Most recently, Bowskill has stepped into role of music producer and recording engineer at his recording studio Ganaraska Recording Co.
Born with the gift of rhyme and storytelling, Brooks is known for her imagery-rich lyrics that pour from a direct heart line. Her voice sounds as though she walked off a Greenwich Village stage in the 60s and was on her way to play the late set at a country honky tonk. Her buttery vocals have been described as a dance between Joni Mitchell, Emmylou Harris and Norah Jones. Over the past decade, Brooks has released multiple original albums and EPs under different monikers, all supported by her particular style of guitar and claw hammer banjo playing.
---
Learn More