Other
County Arts – January 2024 Artist Residency
Explore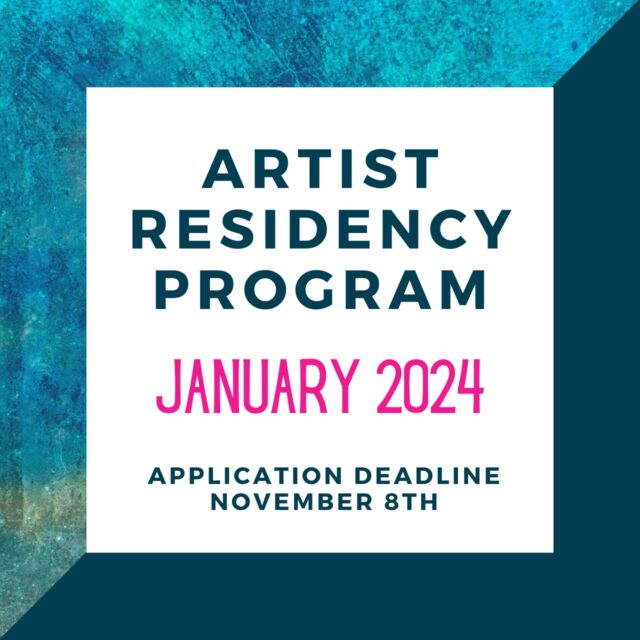 Event Date

November 8, 2023

Time

All Day
---
About County Arts – January 2024 Artist Residency
Since its launch in January 2021, the County Arts Artist Residency program has allowed us to support the career development goals of both visual and performing artists, including through critical phases during the arts community's recovery from the Covid-19 pandemic.
Successful candidates receive one-month access to the County Arts Lab and related amenities, as well as a $500 honorarium and promotional support for their residency project on our various channels. The County Arts Lab is equipped for a variety of arts activities and located on the ground floor of the Picton Armoury Building. Click here for a detailed description of the Lab space.
Artist residents receive:
Access to the County Arts Lab and related amenities for a 4.5-week period (December 27th 2023 – January 27th 2024)
$500 honorarium
Promotional support for residency project
Any emerging or established Artist Member in good standing may apply, as well as Arts Organization members (some conditions may apply). To be considered, artists and/or arts organizations should demonstrate a consistent style, method, or conceptual framework for their artistic practice. Projects that involve a collaboration between artists and/or artistic disciplines are permitted and encouraged!
Public Engagement Component
In order to foster public awareness and appreciation for the arts, projects must have a free-to-access public engagement component. This can be achieved through various activities, e.g. artist talk, live or recorded performance, in-person/virtual exhibition, reading, etc. We can help promote and amplify these efforts.
TO APPLY – To view the Call for Applications and Access the Application Form, click the button below
Deadline – November 8th, 2023 (11:59 p.m.)
---
Learn More