Classes & Workshops
Date Night Series: Vintage Hair & Makeup // Art Esteem with Sharon Hart
Explore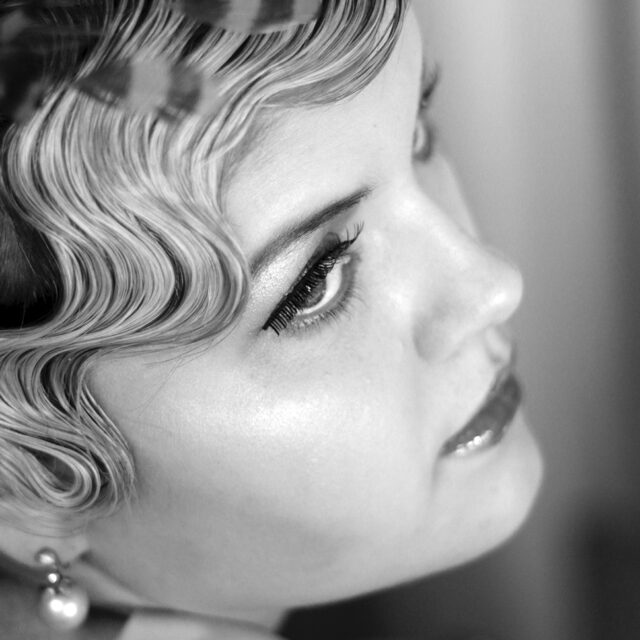 ---
About Date Night Series: Vintage Hair & Makeup // Art Esteem with Sharon Hart
Announcing our new Date Night series!
Let us help you get ready for the ultimate date night. Join hairstylist Jenica Hammett and makeup artist Cheryl Singer for a night of tips, tricks and demonstrations on how to rock perfect victory rolls and a bright red lip. You'll also learn a bit about the history of these styles, application of 1940s makeup, and why they were popular. You'll walk away feeling confident in recreating this look for any occasion.
Inspired by the upcoming Swing into the Future Fundraising Gala for the Prince Edward County Library and Archives, this workshop will feature styles from the 1940s.
Then take your newfound skills out for a twirl on Saturday, April 29th with our Intro Lindy Hop Dance Lesson with Margot Smith!
While these two amazing artists lead you through two mini-workshops, let us take care of the kids. We will be running Art Esteem with Sharon Hart at Empire Inn & Suites so you don't have to worry about childcare.
Before or after each class, visit All My Friends Brewery across the road for specials on bevvies. They will be playing 1940s swing all afternoon!
Friday, April 28. $30 per participant* includes a bright red lipstick for you to take home!
Art Esteem @ Empire Inn & Suites - 5:15 PM - 7:30 PM - $20 per child.
Class 1 @ Baxter Arts Centre - 5:30 PM - 6:15 PM - Vintage Hair & Makeup
Class 2 @ Baxter Arts Centre - 6:30 PM - 7:15 PM - Vintage Hair & Makeup.
*includes takeaway hair and makeup items valued at $10, including a high-quality, long-lasting lipstick perfect to help you get ready for our Beginners Lindy Hop Dance Class and the Gala!
---
Learn More