Performing Arts
Dinosaur World Live!
Explore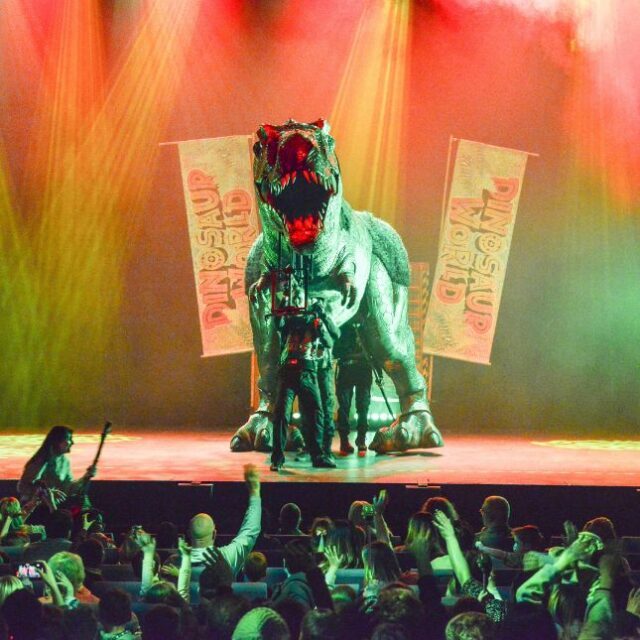 Event Date

May 11, 2024

Time

All Day

Type

In-Person
---
About Dinosaur World Live!
DINOSAUR WORLD LIVE, the interactive children's theatre show that brings dinosaurs to life on stage.
Using stunning puppetry to bring remarkably life-like dinosaurs to the stage, DINOSAUR WORLD LIVE presents a host of impressive pre-historic creatures including every child's favourite flesh-eating giant, the Tyrannosaurus Rex, along with a Giraffatitan, Microraptor, Segnosaurus and Triceratops. The show introduces Miranda, daughter of palaeontologists, who grew up surrounded by dinosaurs on a far-away island off the coast of South America. She has brought her pre-historic pals to your local theatre and would love you to meet them. Warning: some of these dinosaurs aren't as docile as they seem!
---
Learn More