Long Running, Visual Arts, Classes & Workshops
Drawing Mini-Course (4 Wednesdays) - Explore Sketching and Drawing Techniques
Explore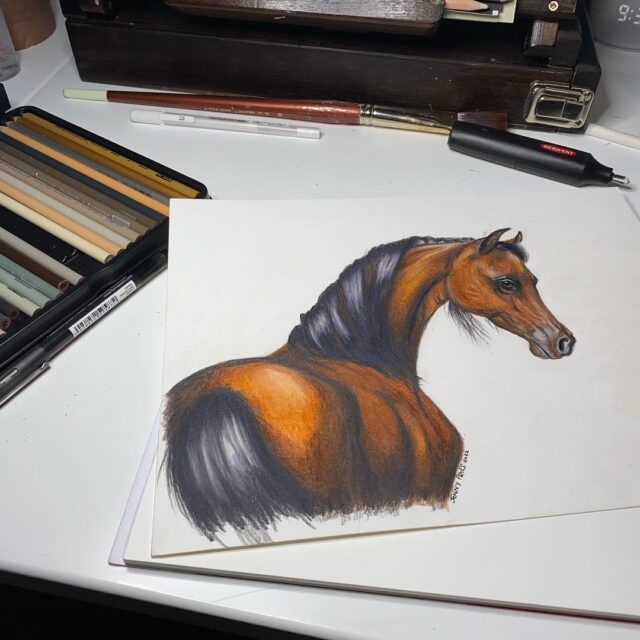 Event Date

January 11 - February 1, 2023

Time

All Day

Type

In-Person
---
About Drawing Mini-Course (4 Wednesdays) - Explore Sketching and Drawing Techniques
Would you like to learn to draw? Join us at Studio on the Farm for this 4-week course in sketching and drawing. We will go over the importance of sketching and drawing what we see around us, learn basic proportions and techniques when drawing animals and people, basic perspective, and light sources and will use the last class to work on a finished drawing where we will focus on shading and pencil work - of a subject of your choice.
When you sign up, you will be sent a basic materials list.
Classes are small - no more than 12 people. You will get a lot of one-on-one attention and guidance as you go! The environment in the studio is relaxed, and questions are always welcome! No matter where you are in your art journey, you will come away having learned something new and gained tools to help you continue building your skills. This class is very beginner friendly, and all are welcome here! This class is suitable for both teens and adults.
The class schedule is as follows:
Wed. Jan 11, 6-8 pm (introduction to sketching and drawing from life, basic drawing techniques)
Wed. Jan 18, 6-8 pm (drawing people and animals - learning proportion and technique)
Wed. Jan 25, 6-8 pm (perspective, landscape, light source and shading techniques)
Wed. Feb. 1, 6-8 pm (Work on a drawing from a reference image of your choice using techniques you have learned) We may play with some pen and ink techniques during this class too.
Please reach out with any questions. Workshops may go longer than 2 hours, and that's ok! These classes are small so you will receive one-on-one attention.
Hot and cold drinks are provided. A minimum of 4 attendees are required for the class to go ahead. 12 attendees maximum. All reference photos are properly licensed via Adobe Stock for use in the studio.
Source: https://www.eventbrite.ca/e/january-in-person-drawing-mini-course4-classes-2-hours-each-tickets-480747728397
---
---
Learn More