Opportunities, Live Music + Concerts
Hastings County Summer Concert Band - Call for Musicians
Explore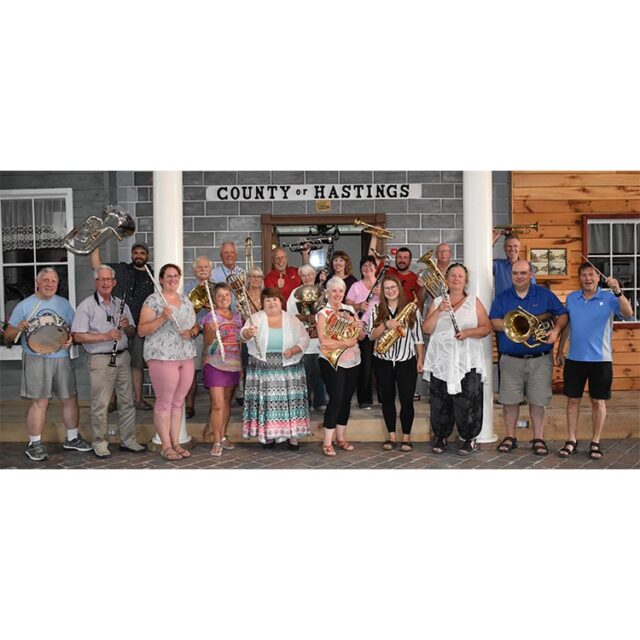 Event Date

August 3, 2022

Time

All Day

Type

In-Person
---
About Hastings County Summer Concert Band - Call for Musicians
The Hastings County Summer Concert Band is the
first new stand-alone summer music organization of
its kind in this part of Ontario. This dynamic group
of musicians is composed of members from all the
local community bands from Peterborough to
Kingston as well as members of the Quinte
Symphony and Highlands Chamber Orchestra.
This very musical concert band will only operate for
the summer and officially finish August 24 when
they perform on stage at the historic Stirling
Festival Theatre.
The band rehearses Wednesday evenings at 7:00
P.M. in Stirling ON. There are still some
openings for amateur and professional musicians. If
you would like to come play in our band sandbox or
sponsor our group of local musicians in their quest
for musical excellence, please call 613-661-5755 for
details or visit our Facebook page.
---
Learn More