Visual Arts
Hope and Healing Canada
Explore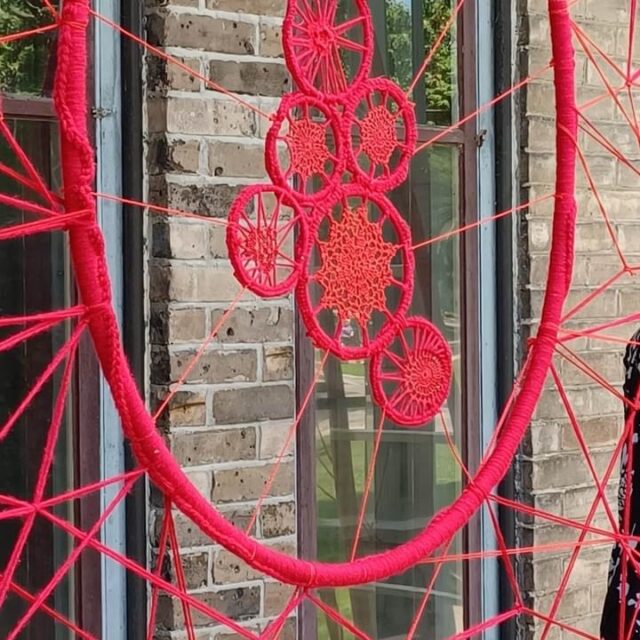 ---
About Hope and Healing Canada
Métis artist Tracey-Mae Chambers' outdoor art installation on Glanmore's veranda is part of a project entitled #hopeandhealingcanada.
Hope and healing, the guiding themes of Tracey-Mae's artistic works, refer directly to the artists' goal of broaching the subjects of decolonization and reconciliation. Tracey-Mae's public art pieces are meant to serve as a symbolic reconnection of people, communities and the environment.
Crafted with organic materials (red wool and beeswax), Tracey Mae has travelled across North America since 2021 installing over 75 unique textile sculptures at institutions including museums, galleries, universities, public spaces and former Residential Schools.
The project #hopeandhealingcanada asks visitors to reflect on the deeper meanings of "connection" and how we connect to our environment, our personal histories and one another. This simultaneously begs the question, how do we all collectively as communities move forward and heal together from traumatic events, both past and present?
---
Learn More