Classes & Workshops
Intro Lindy Hop Dance Lesson with Margot Smith
Explore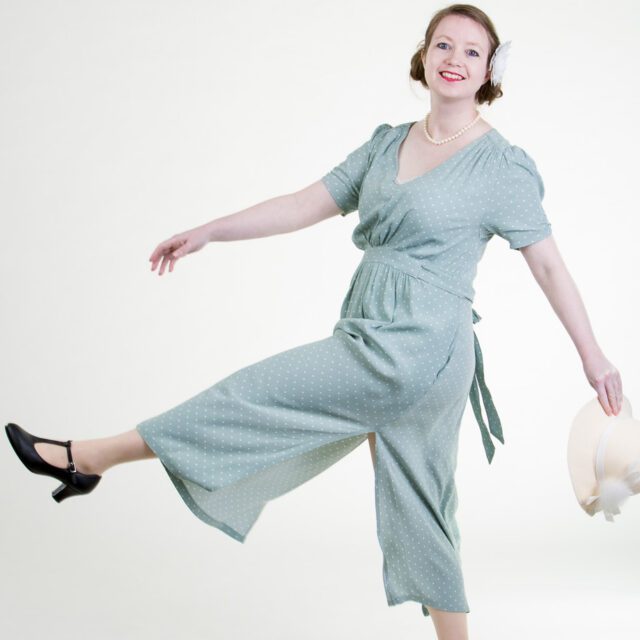 ---
About Intro Lindy Hop Dance Lesson with Margot Smith
Calling all gents and dames who need a lil' lesson on how to move your partner across the dance floor.
Baxter Arts Centre wants you to be ready for Swing into the Future, a gala in support of the Prince Edward County Public Library's expansion.
Join instructor Margot Smith at Baxter Arts Centre in Bloomfield for an hour and a half Beginner Lindy Hop Dance lesson.
Feel free to get In the Mood, by dressing up and using hair and makeup techniques from our Vintage Hair & Makeup Workshop!
Two time slots are available.
Saturday, April 29th. $25 per participant.
Class 1 - 2:00 PM - 3:30 PM
Class 2 - 4:00 PM - 5:30 PM
If you love the class, consider joining Margot for her full 4-Week Beginners Swing Dance class at Baxter on Fridays in June!
Before or after each class, visit All My Friends Brewery across the road for specials on bevvies. They will be playing 1940s swing all afternoon!
About Margot Smith
Margot Smith has been dancing vintage swing dances since 2008 and is the current director of Quinte West's vintage swing dance studio, Margot Smith Dance. In class she emphasizes inclusion, respect, and fun. She challenges dancers to develop their dance skill sets and to explore their individual dance personality. Margot strives to empower dancers to reach their dance goals, whatever they may be, and to have the confidence to take on these challenges.
---
Learn More