Live Music + Concerts
Open Mic 4 Walls - Hosted by NJ & Greg
Explore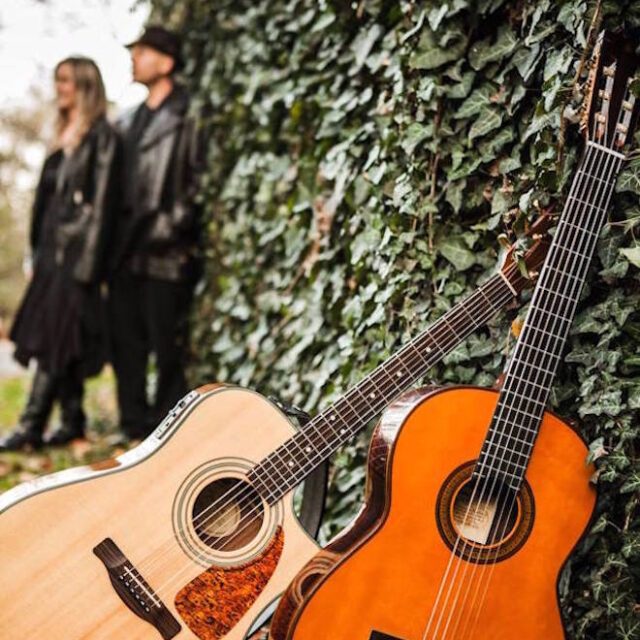 Event Date

February 25, 2023

Time

12:00 pm - 3:00 pm

Type

In-Person
---
About Open Mic 4 Walls - Hosted by NJ & Greg
Our now legendary Bark Like A Dog Studio Open Mic is back at a groovy new new location, These 4 Walls in Trenton. It's a beautiful space with hand made, fresh artisan food couple with top shelf wine, liquor and craft beers...oh and it's also an art gallery. Such a cool place.
Our Open Mic remains a safe, all inclusive, supportive, non judgemental space for artists of every genre and proficiency. Come feel the love - you'll always be safe here.
There's no cover but bring an appetite. Just have a look at what These 4 Walls has to offer.
WARM SOFT PRETZEL with choice of dip (V) $5
Gritty Mustard (V), Honey Mustard (G),
Buttermilk Dill (G), Mango Chutney (V)
FRONT STREET CORN TORTILLA CHIPS (V) (G) $10
Served with smoked salsa and guacamole
NICOLAAS BEET SALAD (V) (G) $15
Beets, onions, carrot, cherry tomatoes, pesto, feta with slivered almonds served with toast
(gluten free corn chips available)
SOUPS $8
Soups of the day served of with toast (V/G)
Upgrade to a soft pretzel (V) $4
(PreOrder Only) CHARCUTERIE BOARD FOR TWO $29
Gluten Free Tortilla Chips Available (G)
WHITE CHICKEN CHILI (G) $14
Served with grilled rye
CORNED BEEF GRILLED SANDWICH $14
Corned beef, cheese, red pepper hummus, gritty mustard
on marbled rye, served with a pickle spear
MEDITERRANEAN GRILLED WRAP WITH PICKLE (V) $14
Garlic wild rice, seasoned chickpeas, olive tapenade, red cabbage, carrot, onion, sundried tomato, balsamic glaze, in a sundried tomato wrap
BONITO CHOCOLATE CAKE (V) (G) $7
With spiced candied pecans and chocolate drizzle
CHARDIN STAWBERRY CHAMPAGNE CHEESECAKE $7
Drizzled with gourmet dessert sauce
VAN GOUGH CHOCOLATE ALMOND TORTE (G) $7
Drizzled with chocolate sauce
Coffee $2
Tea $2
Pop $3
Perrier $3
Bottled Water $1.50
Orange Juice $3
----------
WINE BY THE GLASS (8oz) $11.00
Casa Dea Riesling (dry white)
This wine expresses itself as bright and lively with a bit of flora undertones. Terroir-driven Riesling has an unmistakable mineral trait with noticeable levels of acidity and zest, crisp notes, finishing clean on the palate.
Casa Dea Pinot Grigio (dry white)
This Pinot Grigio has developed incredible structure and smooth texture on the palate that resembles hints of melon, apple and pear. A full mouth with wonderfully balanced acidity, and a crisp finish.
Sandbanks Sauvignon Blanc (dry white)
Pleasant and playful with aromas of gooseberry, lemongrass & passion fruit. Elegant and refreshing, reminiscent of a summer breeze.
Casa Dea Pinot Noir (red)
This 'Pinot Noir Reserve' has a rich garnet colour, some floral notes with red berry fruits, accompanied alongside a bit of oak and firm element tannins.
Casa Dea Cabernet Franc (red)
The initial lush tones lead into accents of light oak and cocoa. On the palate, oak and spice give way to black currents with a dry crisp finish.
Sandbanks French - Kiss Merlot-Cabernet (red)
Seductively charming. A handsome red that boasts a finish full of oak & cherry notes that will leave you with a "give me more" feeling.
Sandbanks Noir - Baco Noir (red)
A red wine with great powers of seduction. It has the solid easy going character of Baco, the refined charm of Pinot Noir. Loaded with fun flavours and a happy mood.
Sandbanks Rose
This wine offers luscious aromas and flavours of rich raspberry, tangerine & pink grapefruit.
Rosehall Run Pixie (sparkling sweet)
Pixie is barely off-dry, with peach, apricot, and tangerine flavours and lively refreshing acidity throughout the palate.
Rosehall Run Rose (dry)
Vibrant, fruity nose with notes of strawberry and watermelon. A refreshing field berry taste with light floral notes and a touch of bright acidity.
----------
BEER
Heineken Bottle $7.50
Coors Light $6.25
Molson Canadian $6.25
Budweiser $6.25
Bud Light $6.25
Stella $7.50
CRAFT BEER
Wild Card Rudimentary $7.25
Crisp and clean Kolsch inspired blonde ale with a delicious cracker/biscuit body and a hint of earthy hop goodness thrown in for good measure. A dry, balanced and bubbly 100% Ontario beer that's enjoyed by craft and macro drinkers.
Wild Card Blonde Barista $7.25
A light pilsner malt body with some flaked oats, spicy Noble hopping, a healthy dose of lactose, and modest espresso ground dry hop all add up to the silkiest of cream ales
Wild Card 4Shadow $7.25
An approachable, thick and creamy English style stout with lactose to balance the coffee, chocolate, and roast flavours.
Wild Card Cardinal Truth $7.25
A malt forward, lagered Canadian red ale with bread, caramel and a touch of molasses flavours.
Wild Card Folkloric $7.25
A bright, bubbly and earthy Belgian Saison made with all local ingredients, except the yeast. Aromatic hints of lemon, banana, clove, black pepper and spice.
Wild Card Limey Bastard $7.25
A refreshing, crisp radler that features a tart and tangy lime flavour from the huge juice addition.
Wild Card Fidelity Nelson $8.25
White Grape & Juicy melon are dominant with berry and citrus fruit. As with all the beers in the series, it clocks in at 5.8% abv with a thick, luscious, oat-heavy grain bill.
Wild Card Cloud Mistress $9
An opaque DIPA with a thick, pillowy malt profile that is bursting with citrus and stone fruit flavour from a heavy lupulin powder dry hopping
SPECIALTY
Walters Muskoka Caesar $8.25
White Claw $8.25
County Cider $7.25
Batch 1904 Cider $7.25
Wild Card Concoction Seltzer $7.25
Strawberry + Green Tea, Tangerine + Anise
Liquor with mix (1oz) $6.50
----------
Raffle tickets available to win a $500 audio video package from Bark Like A Dog Studio and Riverside Mixing and Mastering. Tickets are $20.
----------
Our Sponsors:
Bark Like A Dog Studio
Riverside Mixing & Mastering
Godin Guitars
---
Learn More