Classes & Workshops
Painted Quilts
Explore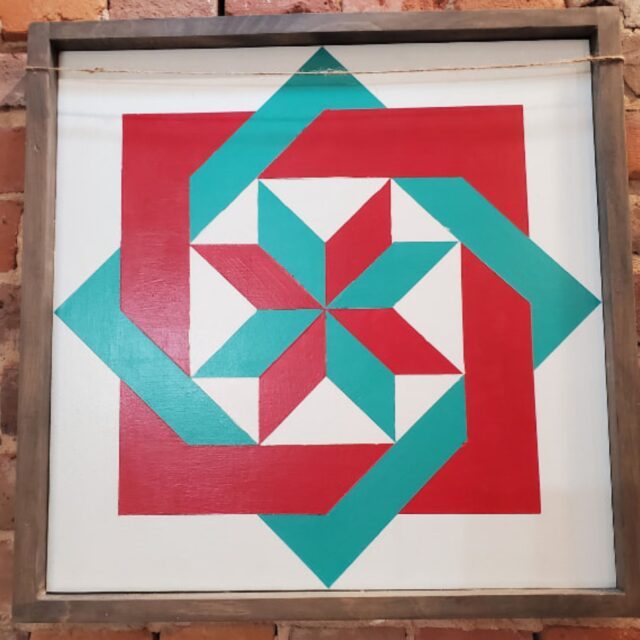 ---
About Painted Quilts
Painted Quilts are all over. You see them on barns, fences, homes, walls and so much more.
Join Sarah from Your Creative Junction to learn and make your own.
Starting with staining your frame, choosing your pattern and colours, learning how to layout the pattern, painting and putting it all together.
You will go home with a complete 18x18 framed painted quilt ready to hang indoors or out.
Refreshments will be provided. $80 per person.
---
Learn More