Live Music + Concerts
Post-Pandemic PERFORMER SHOWCASE
Explore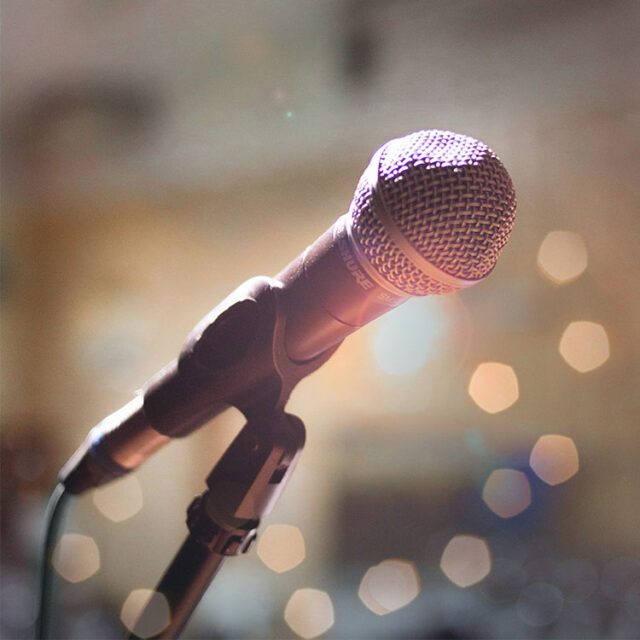 Event Date

October 27, 2022

Time

7:00 pm - 9:00 pm

Type

In-Person
---
About Post-Pandemic PERFORMER SHOWCASE
Two years of pandemic have hurt the musical community in our region, across our country and around the world. Our response is to create this showcase concert series - designed to re-introduce some of the area's outstanding musical performers to a post-pandemic audience. Cafe San Souci will be working to present showcase performers in the best way possible with extended 30-minute sets on a proper stage with pro sound and lights. Their goal is to help all acts put their best foot forward.
This month they're presenting three acts that - even after years of lockdown - are unforgettable. The unexpected voice and guitar from newcomer Terri Clancy, the outstanding songs of Ben Thompson and Maple Blues Award winner Emily Burgess.
Terri Clancy is originally from Toronto - and now resides at the end of a dirt road somewhere north of Madoc. He is graduate of the Ontario College of Art who works in visual art and video - and is now adding music to the mix.
"I am an active listener of music, always seeking out new artists from different genres, including modern music like techno and ambient soundscapes. But I love singers most, and I am always singing all kinds of songs, including my own."
Terri grew up in the 70's listening to classic rock and pop singing along on the radio. Later in life, when he added Country music - Johnny, Waylon, and Willie - something clicked. Then Kris Kristofferson and John Prine -and something really clicked. Now, Townes Van Zandt, Gillian Welch, and Guy Clark guide his way.
"I say each one taught me how to sing, how to just let it out, and how to write about it. They are my songwriting heroes."
Terri works hard to live a creative life. Looking at things from different perspectives, being open, and empathetic to all the wonder that surrounds us.
Ben Thompson is a musician from Belleville Ontario. He is an artist of music, specifically guitar and piano. He has written lots of songs, some of which reside in the National Library of Canada in Canada's capital - recognized for their CAN-con (Canadian Content), or historical significance. Ben's music is described as smooth folk that can sweep from rural noir, to bright sun light, always with well thought out lyrical content.
Ben has a studio named The KEEP - where he records and releases his music.
Emily Burgess released her debut solo album Are We In Love?, produced by The Weber Brothers, in 2017. CBC music journalist Bob Mersereau called the album "Empowering" and "A Big Winner". John Valenteyn of The Maple Blues Newsletter wrote"…she has a knack for writing attractive tunes that feature her biting lead guitar…a combination not often heard". Emily released her follow-up album, Never-Ending Fling in 2019, and received the 'Best New Artist' Maple Blues Award the same year.
Emily has been a guitarist for many different acts, including The 24th Street Wailers, The Weber Brothers, Rita Chiarelli, Sue Foley, The Women's Blues Revue Band - and more.
PLEASE NOTE: Advance Tickets are available online only until midnight Wednesday, October 26.
Advance Tickets are not available on the day of the show. At-the-door Tickets are $30 (cash only).
Cafe Sans Souci's full menu will be available for the evening beginning at 5PM with table service throughout the show.
Tables remain socially distanced at this venue.
COVID-19 mask and social distancing protocols are NOT mandatory at this event - but are encouraged.
---
Learn More