Opportunities, Long Running
Recruiting Artist Facilitators
Explore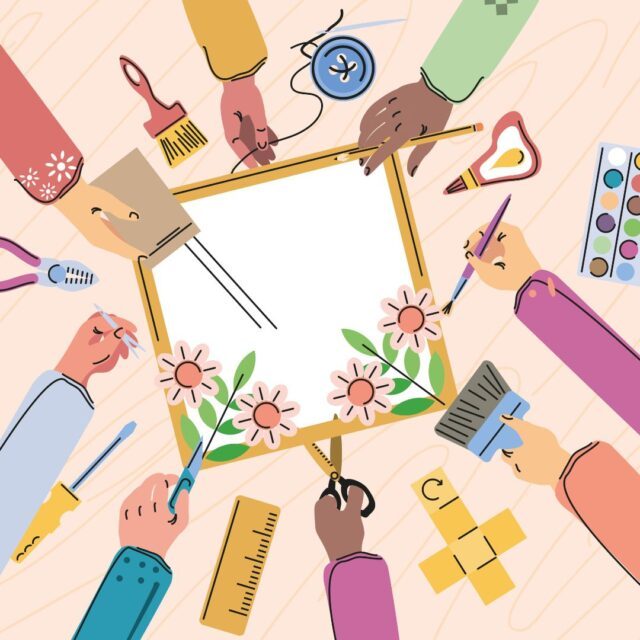 ---
About Recruiting Artist Facilitators
We are recruiting up to four (4) Visual Arts Facilitators to run our new Art Together drop-in art-making program at the County Arts Lab. Art Together is a FREE weekly drop-in artmaking program, open to everyone in the community. Supplies will be available and facilitation provided if requested. The pilot project will run over 27 weeks, from October 2022-May 2023 (with a winter holiday break).
Facilitator responsibilities include:
-Creating a welcoming, inclusive, safe, fun, and inspiring environment during Art Together meetups.
-Encouraging and assisting participants as they explore and experiment in a variety of visual arts mediums, connect with their creative side, and build new skills.
-Running short demonstrations and/or suggesting/facilitating activities when appropriate/requested.
-Working with staff to ensure that the appropriate arts supplies and materials are available in the Lab.
-Helping staff promote and encourage participation in the Art Together meetups.
-Participating in team check-ins; sharing best practices among team members.
The ideal candidates will have:
-The ability to foster a welcoming, inclusive, safe, and enjoyable group environment for all community members.
-Active listening skills and the ability/willingness to adapt activities to meet participants' interests and needs.
-The ability to inspire and help participants connect with and explore their creative potential through prompts, instruction, and other activities.
-Experience/comfort facilitating a variety of visual arts activities for new/beginner artists.
-A passion for engaging and increasing community members' access to the benefits of making art with others.
-Strong group facilitation, English communication, and interpersonal skills.
-Knowledge of and experience with arts workshop/lesson planning.
-A desire to be an active member of the Art Together team, and willingness to learn and actively grow as a Facilitator.
-Visual arts training or 3+ years of experience working as a professional artist or art teacher.
-Experience/comfort working with residents facing various challenges, including social isolation and mental health challenges, is an asset.
-Experience facilitating community-engaged arts projects is an asset.
Remuneration:
-Each Facilitator will receive one $180 fee per meetup (rate of $60/hr x 3 hours).
-Facilitators will be engaged as independent contractors.
-Facilitators must be County Arts Artist Members in good standing.
-Facilitators must obtain a Vulnerable Sector Check from their local OPP station – the $41 fee will be reimbursed.
Learn more and apply at - https://countyarts.ca/art-for-well-being/
---
Learn More