Classes & Workshops
Silver Jewelry Making Workshop
Explore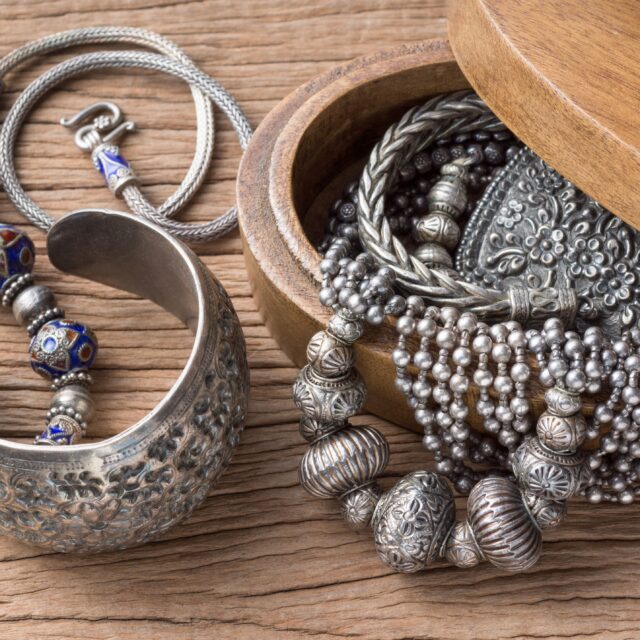 ---
About Silver Jewelry Making Workshop
Become an Alchemist by creating your own silver jewelry!
Create personalized gifts and your own jewelry designs from 99.99% fine pure silver using the innovative medium of Silver Metal Clay! Silver clay is an accessible, fluid medium that allows people to discover their creativity. This form of silver is very approachable and fun! You'll be amazed at the detail that you will be able to see in your finished pieces.
This workshop is great for beginners and will guide you through the creation of a number of beautiful custom designs in only one class. Create pendants for bracelets, earrings, bookmarks, wine charms, key chains ... you're only limited by your imagination. You can also customize pieces with personal messages or names. Be adventurous and try your hand at molding or tracing a hand-drawn patterns with this amazing material!
Sunday. May 14 from 1:00 PM to 5:00 PM. This 4-hour workshop is $225. All materials are included*.
*Class materials include 20 grams of silver clay, use of a toolkit, all the equipment required to form, fire, and finish your creations, plus additional fabrication items including lab-grown fire-able stones, hanging options for necklaces, bracelets, and earring wires, etc. and silver jump rings. You'll have everything you need to customize a number of gifts for friends and family.
Learn more about the material, see the attached poster.
About Georgina Anne Brown
Georgina's joy and enthusiasm for the medium of silver metal clay and mixed media have given her the unexpected beginnings of a new career as an artist and instructor. In April 2015, she became an Art Clay Silver Senior Certifying Instructor and has continued to augment her knowledge to better inform her work and instruction techniques.
Having spent many of her winters in Southern California - in the heart of a thriving artistic metal clay community with events that highlight silver clay jewelry - Georgina improved her skill and techniques to offer more variety to students and her own work.
Georgina has taught at the Pasadena Bead & Design Show, the Glass Expo in Las Vegas, the Button Factory in Waterloo, The Arts Collective in Brantford, along with private sessions in her studio. Her jewelry is inspired by the world around her – shapes, textures and forms in architecture, nature and fantasy. It's about translating small details and features into noticeable, wearable art. Adding other metals to silver – faceted gems, natural stones, ancient fossils and various types of colour – is a recent path her work has taken.
---
Learn More