Opportunities, Classes & Workshops
Stronger together: Hastings and PEC nonprofit gathering
Explore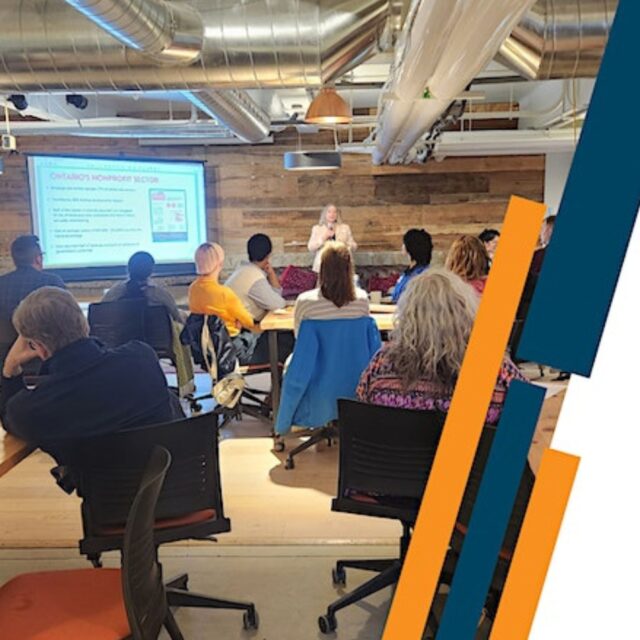 Event Date

October 18, 2023

Time

9:30 am - 3:30 pm

Type

In-Person
---
About Stronger together: Hastings and PEC nonprofit gathering
This event is co-hosted by Ontario Nonprofit Network (ONN) and Community Development Council of Quinte.
This gathering is an opportunity for nonprofits, charities, and community organizations in the Prince Edward County/Hastings region to connect, deepen relationships, and discuss big-picture issues with a local lens to work together for a thriving nonprofit environment.
What to expect:
Provincial scope: Learn about and discuss policies, strategies, and partnerships happening in Ontario's nonprofit sector.
Local focus: Discuss how broader issues and trends are showing up locally and in different contexts
Strategize and collaborate with a network approach to address key issues facing the Ontario nonprofit sector
Enjoy a light breakfast and lunch with nonprofit colleagues - register early to guarantee your dietary needs are met!
After the event, all registrants will receive slides, notes, and links to resources.
Details:
Date: Oct 18, 2023
Time: 9:30am- 3:30pm
Location: The Belleville & District Fish & Game Club - 170 Elmwood Dr, Belleville, ON K8N 4Z4
Cost: $30 for ONN members and $40 for non-members (includes a light breakfast and lunch)
The deadline to register is October 3rd at 6pm. Tickets to the event are on a first-come, first-served basis. Spaces are limited; reserve your spot by registering today!
To obtain a promo code for ONN Member pricing, or if ticket cost is a barrier for your organization to attend, please email erin@theonn.ca.
Host Organizations:
Ontario Nonprofit Network (ONN)
ONN is an independent network for the 58,000 nonprofits in Ontario, focused on policy, advocacy, and services to strengthen Ontario's nonprofit sector as a key pillar of our society and economy.
ONN works to create a public policy environment that strengthens nonprofits so they can do more. They activate nonprofit networks by convening and engaging organizations, leaders, and stakeholders to tackle cross-cutting issues at a sector-wide level. ONN's efforts are bringing the voices of the sector to policy- and decision-makers.
Community Development Council of Quinte
The Community Development Council of Quinte is a non-profit, charitable organization and our work encompasses all of Hastings & Prince Edward Counties. The goal of our food security programs is that everyone would have access to an adequate supply of safe, affordable and nutritious food without social or economic barriers. The goal of our social planning work is to heighten awareness, increase understanding and work with all sectors to find solutions for the urgent and emerging social issues in our community.
---
Learn More