Festivals, Performing Arts
Summer Short Play Festival: ROUND THREE, Modern Romance
Explore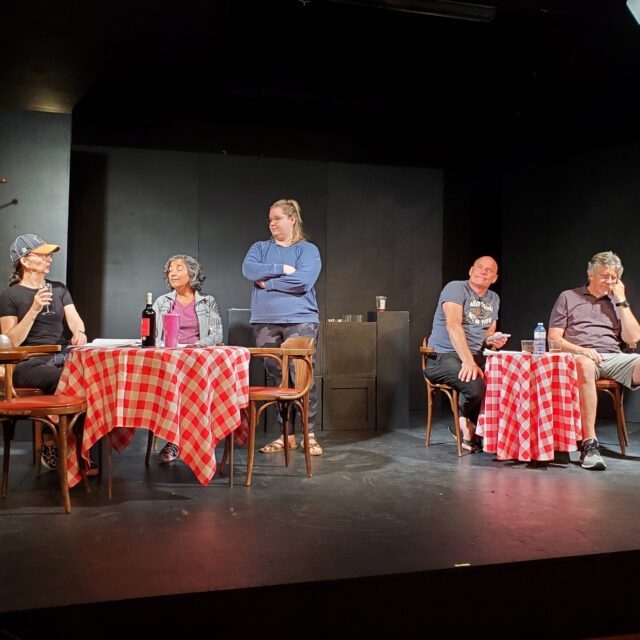 Event Date

August 10 - 20, 2023

Time

All Day

Type

In-Person
---
About Summer Short Play Festival: ROUND THREE, Modern Romance
Join us for The Third Round of our Summer Short Play Festival. This time we're looking at Modern Romance. The show runs at 7:30 pm on August 10, 11, 12, 17, 18 &19 with Sunday matinee performances at 2:00 pm on August 13 & 20 with three short plays in every performance :
"We'll Always Have PARIS", written by Marc Coyle, directed by David Allen
Marc Coyle's debut play is a shout-out to old-time movies and old-time romance, set in a dive bar called PARIS. "We'll Always Have PARIS" is as moving as it is funny and it's as funny as funny can get. It's pure comic gold. Director David Allen brings out the best from a brilliant cast that will send audiences home with a smile.
"Skip", written by Guy Newsham, directed by Lisa Morris
Two strangers meet on a beach. Will their brief encounter be spun into a lasting connection, or will they throw it all away? Sometimes you do get a second chance to make a first impression. Danielle Marks and Teresa Marie Allen shine in this sweet little 10-minute romance.
"Alexa the Liar", written by Guy Newsham, directed by Teresa Marie Allen
Adam wants answers, Alexa has other ideas. When Adam engages his smart speaker to help him find love and gain a promotion, he discovers that Alexa is smarter than he thought. A play about intelligence, both artificial and emotional. Serafima Ostrovskaya as Adam will have audiences rooting for a happy ending to this brilliant twist on modern romance.
---
Learn More