Other, Classes & Workshops
TAC, TAF and CCC Presents - Paradigm Shifts
Explore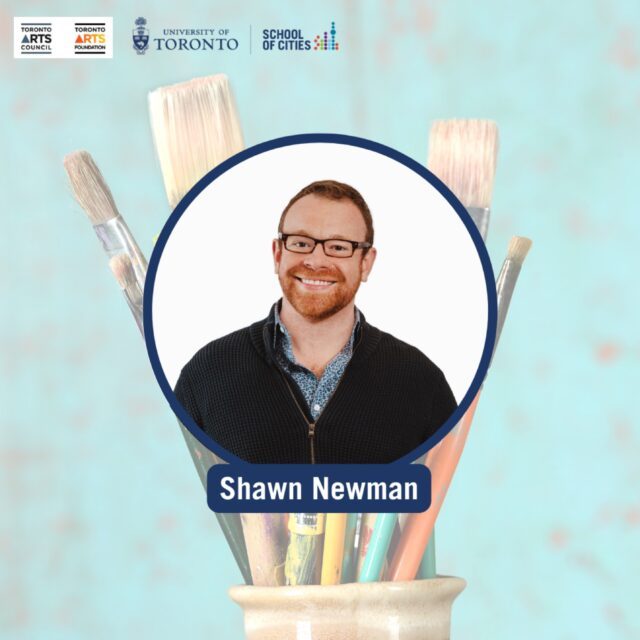 Event Date

March 30, 2023

Time

12:30 pm - 2:30 pm

Type

Virtual

Event Link

us02web.zoom.us
---
About TAC, TAF and CCC Presents - Paradigm Shifts
Shawn Newman, Ph.D. (he/him), Research & Impact Manager at Toronto Arts Council and Toronto Arts Foundation is giving a talk through the University of Toronto's School of Cities. Newman hails from our very own Belleville!
This joint session between the Creative Communities Commons at School of Cities, the Toronto Arts Council, and the Toronto Arts Foundation reflects on the differences between the arts and academia when it comes to research. In this session Newman is going to talk about opportunities for the arts to shift the ways it views, understands, and engages in research, and for academia to work in stronger support of non-profits. Dr. Tara Vinodrai joins as Discussant and brings insight from an urban policy and creative/cultural economy of cities lens.
About The Creative Communities Commons (3C) Speaker Series
3C exists to provide a node of open participation and the free exchange of intellectual resources and expertise among academia, the arts sector, community leaders, civil society, the private sector, and the public sector who share interest in:
- Arts and culture as a sector within every human community.
- How the arts and culture sector interacts with the other sectors in our communities (like the environment, housing, immigration, public health, and transportation).
About The School of Cities
School of Cities leverages urban data and lived experience to improve policy and decision-making, and collaborates with communities to make cities and urban regions more sustainable, prosperous, inclusive and just.
---
---
Learn More