Visual Arts
Tapering Perspectives
Explore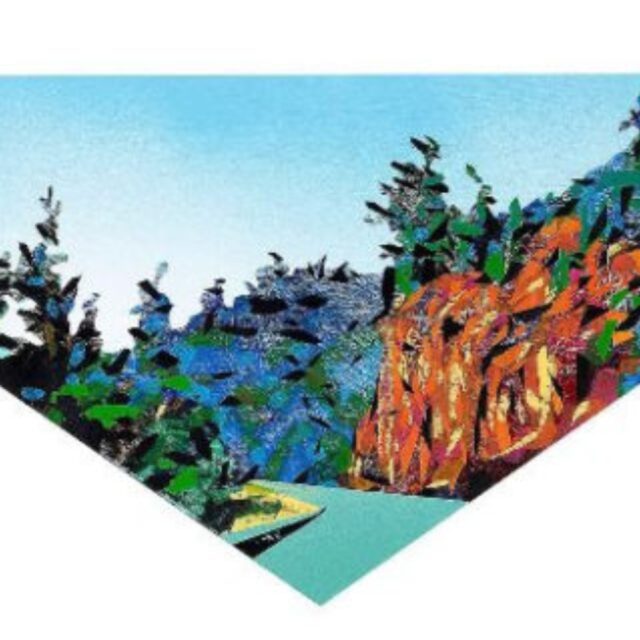 Event Date

September 7 - 12, 2022

Time

All Day

Type

In-Person
---
About Tapering Perspectives
2gallery is thrilled to unveil an entirely new body of work from artist Edd Baptista. Tapering Perspectives is a departure from Edd's award-winning figurative and portrait work. The collection is inspired by the pennant, a triangular shape with a two-dimensional plane. Pennants have long been used for signaling and communication or for commemorating victories, achievements, and special occasions. Pennants can be travel souvenirs. When strung together, pennants adorn celebrations.
Edd employs his unique expressionist and slightly abstract brush work, now combined with techniques learned from street artists. Starting with bright acrylic paints on custom-made panels he creates depth and space – then sands and over-paints using a meticulous process of layering stencils and aerosol paints, the most urban of all mediums. This combination of techniques further enhances and evolves the painted Canadian landscape. The result is a surprising freedom from the conventional.
Tapering Perspectives: Scenes from Canadian Road Trips runs until September 12.
Photo Source: Up the Algoma by Edd Baptista, acrylic and aerosol on wood panel, 2022
---
Learn More