Festivals, Live Music + Concerts, Performing Arts, Visual Arts
The Bowie Lives: Canada's Most Spectacular Tribute to David Bowie
Explore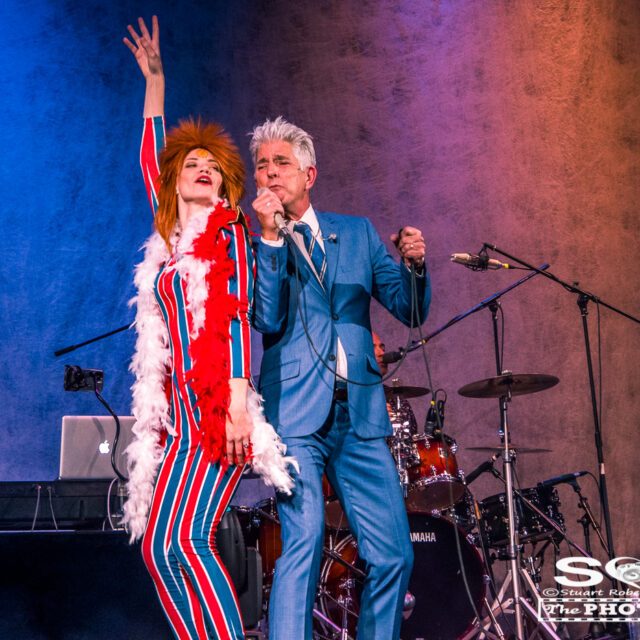 Event Date

August 26, 2023

Time

7:30 pm - 10:00 pm

Type

In-Person
---
About The Bowie Lives: Canada's Most Spectacular Tribute to David Bowie
FOR IMMEDIATE RELEASE
THE BOWIE LIVES RETURNS TO THE REGENT THEATRE
224 Main St in Picton on
Saturday, August 26, 2023, at 7:30 pm
The Bowie Lives is excited to be returning to The Regent Theatre Picton this summer, with a new show!
With the addition of songs and costumes, this "Bowie Spectacular" continues to excite audiences whenever they play.
Perhaps this email from an audience member best sums it up... "Saw the show last night in Midland and was blown away. Was a little apprehensive at first as I have been a Bowie fan since I was a teen and I was concerned the band may not do the songs justice. i was overwhelmingly thrilled at what I heard and saw, from the first note I was hooked. The biggest takeaway is you can tell the lead singer is truly a devoted fan himself. Loved the way you honored David Bowie. Hope to see you in Collingwood"
And the industry thinks so too...
"5 Stars! Unbelievable! I could have watched them for two more hours!" says Richard Crouse, Host of CTV PopLife.
"By far, the best & coolest Bowie Tribute I've seen!" says Sam Grosso, Cadillac Productions.
"As close as it gets!" says MusikMirage.com
They're all talking about the "The Bowie Lives" Canada's most Spectacular Tribute to David Bowie! Michael Bell is an award-winning vocalist who channels the sound and styles of David Bowie, and with the help of an all-star band, multi-media, theatre and costumes, he has captured the imagination of fans young and old.
Michael discovered Bowie as a teen and performed songs with a number of his early bands. By the 80's his first theatrical production "ChangesAllBowie" toured the "A circuit" before hanging up his "Ziggy" in the early '90s. Decades passed. After David's untimely death on January 10, 2016, Michael's calling returned; his calling to honor the man who helped shape his life. Together with musical director Michael Beauclerc, they began auditioning players to fill out a band capable of performing some of Rock's most challenging material. The Bowie Lives bring all the hits to the stage, from Space Oddity to Lazarus, and everything in between.
The Bowie Lives PRE-SHOW includes the Bowie Bazaar; T-shirts, collectibles, LP DVDs, and more. Come in costume dressed as your favorite David or wear your favorite swag and be rewarded! Don't forget to grab a button!
Michael is also the subject of an upcoming documentary film "Being David Bowie" and an upcoming web series "The Bowie Lives."
For more information: www.thebowielives.com
Tickets are available at the box office or online at http://www.theregenttheatre.org
---
Learn More