Performing Arts
The Crucible
Explore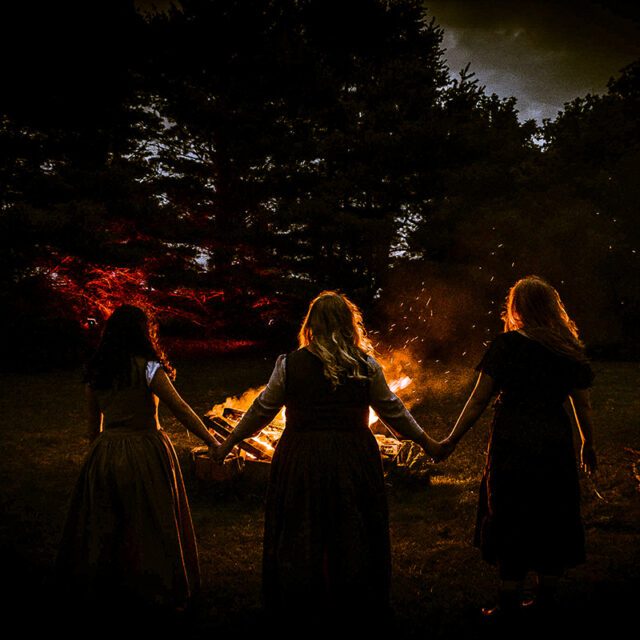 Event Date

August 24 - September 3, 2023

Time

7:00 pm - 11:00 pm

Type

In-Person
---
About The Crucible
The Crucible presented by Shatterbox Theatre is a thrilling immersive theatrical staging of Arthur Miller's timeless classic drama about the Salem Witch Trials.
Staged in the heart of Ameliasburgh Heritage Village under the night sky in Prince Edward County, nestled in amongst the the historic village buildings and landscape, get ready to be transported back in time as you become a first hand witness of the suspense, betrayal and hysteria of the Salem Witch Trials.
Enjoy a pre show walk-through of the village by lantern light where secret discoveries and bewitching moments await you on your way to your seat for the show! This in-person event is a must-attend for anyone looking for a unique and unforgettable experience of theatre. So mark your calendars and grab your tickets before they vanish!
The Crucible runs August 24th, 25, 26, 27, 31 & September 1-3. Showtime is 8pm, PreShow Walkthrough starts after 7pm. Ameliasburgh Heritage Village is located at 517 County Road 19 in Ameliasburgh ON, in Prince Edward County.
THE CRUCIBLE by Arthur Miller | Run time approximately 3 hours with an intermission
Based on historical people and real events, Miller's drama is a searing portrait of a community engulfed by hysteria. In the rigid theocracy of Salem, rumors that women are practicing witchcraft galvanize the town's most basic fears and suspicions; and when a young girl accuses Elizabeth Proctor of being a witch, self-righteous church leaders and townspeople insist that Elizabeth be brought to trial. The ruthlessness of the prosecutors and the eagerness of neighbor to testify against neighbour brilliantly illuminates the destructive power of socially sanctioned violence.
Strong language. Some frightening movement. Not recommended for young children. Viewer discretion is advised.
---
---
Learn More