Festivals
The Firelight Lantern Festival
Explore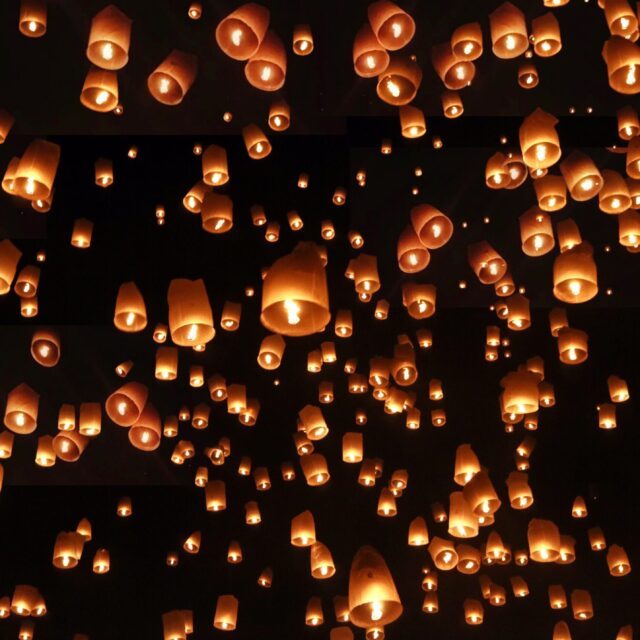 Event Date

November 4, 2022

Time

7:00 pm - 10:00 pm

Type

In-Person
---
About The Firelight Lantern Festival
The Firelight Lantern Festival is back, with a special 10th anniversary edition! We've expanded to two magical evenings of arts and music, November 4 and 5 at Picton's Crystal Palace, and tickets are now on sale!
Friday, November 4 will be a 19+ evening featuring Kingston's unique and experimental folkestra, The Gertrudes amongst food, drink, dancing, art installations and interactive performances.
Saturday, November 5 sees the return of our beloved lantern parade in an all-ages event starting in Benson Park. The parade will make its way down Main Street to the Crystal Palace, where Toronto's hip-hop brass band Bangerz Brass will take the mainstage.
The Firelight Lantern Festival is known for its epic illuminated art installations in the beautiful Crystal Palace and this year is no different. Lead artists Nella Casson, Krista Dalby, Chrissy Poitras, Tim Snyder and Kyle Topping will be responding to the year's 'The Enchanted Forest' theme, including animating the site with giant lantern puppets.
Both evenings will be filled with an eclectic array of performances from multiformat puppet masters Imagicario, shadow puppetry by Birdbone Theatre, plus Peterborough circus performers and festival favourites, Trellis Arts. DJ Ombudsman will be providing the beats to keep the dance floor moving, Isabella Hoops Entertainment will be bringing some sparkle, and the Kaleidoscope Catering food truck will be on site to keep everyone fed. We invite you to dress up in whatever wild and wonderful costume you wish – especially if it's illuminated!
We invite you to play an active role in the lantern festival by taking part in our community lantern-making workshops, running October 21-30, at our studio in the lower level of The Armoury in Picton. You'll be provided with all the materials and instruction necessary to make a lantern for just $10 per lantern. See website for workshop dates and to purchase festival tickets - www.deptofillumination.org
FRIDAY program: doors at 7 PM.
SATURDAY program: gather at Benson Park at 5:30; parade to Crystal palace - doors at 6:30.
---
Learn More