Exhibitions, Visual Arts
\\ The Snowshoe Show
Explore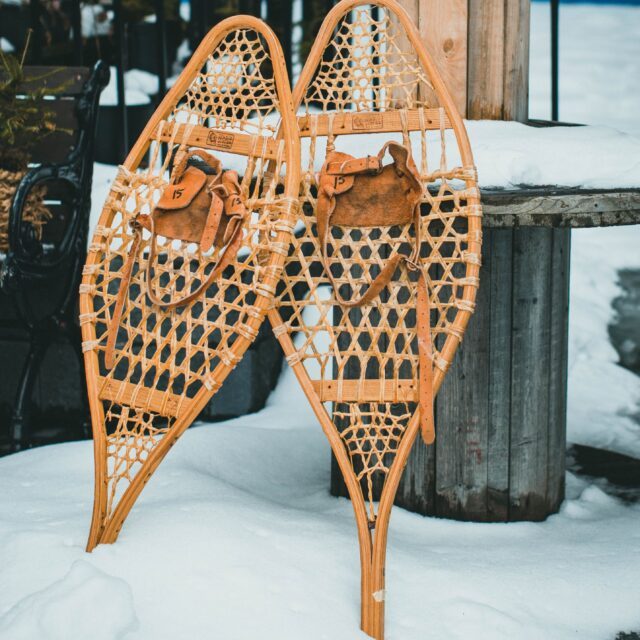 ---
About \\ The Snowshoe Show
Snowshoes. A practical mode of winter transportation – and a symbol of knowledge representing thousands of years of cultural history. In 1608, Samuel de Champlain provided the first written account of the First Nations using snowshoes to walk across the deep winter snow.
Beautiful? Practical? Fine craft? Symbol of Canada? First Nations ingenuity?
Or, an early example of colonial cultural expropriation?
We gave gallery and guest artists a vintage snowshoe.
And set no boundaries on creativity.
Discover an icon reimagined.
\\ November 26 - December 24
Opening Reception \\ Saturday November 26 \\ 3 to 5pm
visit in-person or online
2gallery.ca
---
Learn More