Festivals, Performing Arts
Theatre in The Wings Summer Short Play Festival: The Second Round of Plays
Explore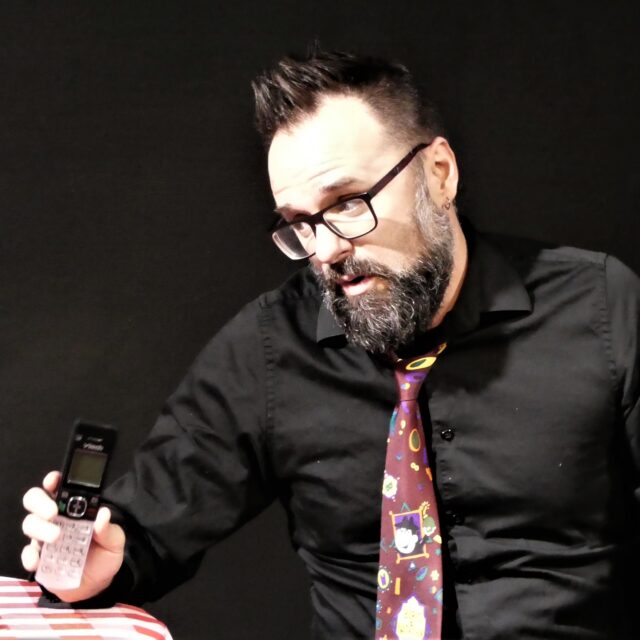 Event Date

July 30, 2023

Time

All Day

Type

In-Person
---
About Theatre in The Wings Summer Short Play Festival: The Second Round of Plays
Join us for Four Short Plays on
July 20, 21, 27, 28 & 29 at 7:30 pm with 2:00 pm Matinees on July 23 & 30:
"Maybe Flowers" by Peter Paylor
Arthur is a burglar. He inherited the family business. He can steal almost anything. Constance is filthy rich. She inherited the family fortune. She can buy almost anything…unless, of course, it's not for sale. That's why she needs Arthur. Together, they go on a middle-of-the-night mission to steal a priceless painting from a gallery but what they find there is something more valuable. "Maybe Flowers" is a heart-warming comedy about the things money can't buy…like dreaming and family and friendship.
"En Garde" by Ian C Feltham
"Driving up Sidney Street in Belleville, on my way to work every day, I used to see an old fellow in full crossing guard regalia sitting on the corner in a lawn chair. He would have his trusty scooter by his side. There he sat, every morning and afternoon, regardless of the weather. I would often wonder…what was his story?" That's the story behind "En Garde", a one-man tour de force about winning and losing in love and in life…and in fencing.
"About Her" by David Allen
When a loving husband, a man of faith, a successful CEO comes face-to-face with his wife's mental health issues and then her cancer, he decides it's time to come face-to-face with his God. "About Her" is a brilliant, personal, and brutality honest monologue about a man losing his way in the world in the face of his doubts…and the woman who refuses to let him get lost.
"Last Rites" by Guy Newsham
What would you admit to if you only had a few minutes left to live, or if you had an eternity? A priest visits a prisoner on Death Row, thirty minutes before the prisoner's scheduled execution. The prisoner is searching for a purpose in his life, and is ready to confess his sins, but only if the priest goes first. That's "Last Rites" by Guy Newsham, winner of the prestigious Canadian National One Act Playwriting Competition in 2021 along with numerous other awards.
---
Learn More