Opportunities, Live Music + Concerts
Trenton Citizens Band: Call for members
Explore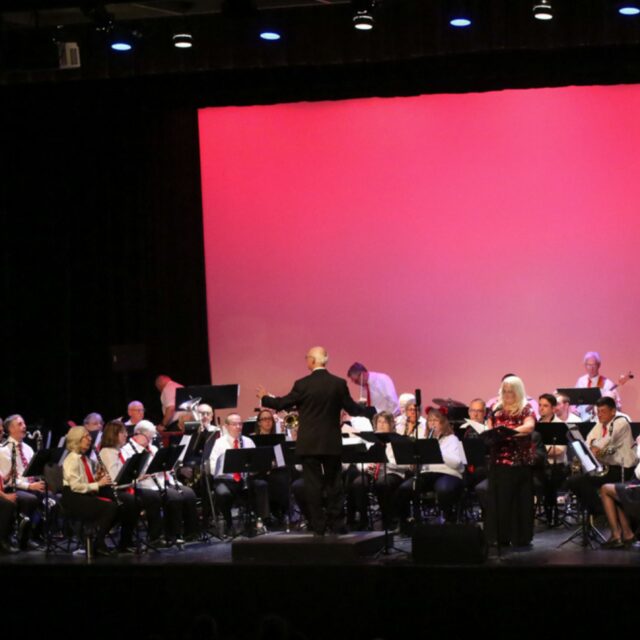 Event Date

March 17 - 31, 2023

Time

All Day

Type

In-Person

Location

Quinte West, ON
---
About Trenton Citizens Band: Call for members
For hundreds of years community concert bands have been the musical heart and soul of the community. They bring together people from all walks of life, who volunteer their talents and their time to perform concerts, march in parades and support their communities' special events and occasions.
Times have changed a lot over the last 50 years but the Trenton Citizens Band, also known as Quinte West's Concert Band, is still alive and well.
The TCB first started in 1963 by Ted Snider, its original Director, consisted of members of the original Trenton Boys Band and grew from there to become the group that we all know and love. For decades it marched in every Santa Claus parade in communities throughout our region. The band also performed and marched in the Toronto Christmas Parade and the Grey Cup Parade in Toronto. The band has also performed an annual Christmas concert for almost 60 years and has been seen and heard playing Canada Day celebrations and Strawberry socials in the area, supporting church groups and other organizations with their fundraising efforts.
In the early days of the band, new members were adults who had learned to play an instrument in school and were now looking for a way to keep playing as well as an opportunity to volunteer in their community. New membership growth also came from High School and Intermediate School music programs.
The current lack of traditional instrumental music programs at present, has created a big problem for community concert bands throughout North America, including our area. The main source of new members now is people moving to our area looking for a musical outlet. At the same time, bands must deal with members who are getting older and retire from playing.
With this in mind, The Trenton Citizens Band, currently under the direction of Don Embree and Dan Shaer, is reaching out to those living in the Quinte West area who might be interested in joining the band. Do you play flute, clarinet, trumpet, trombone, French horn, baritone, saxophone, tuba, bass guitar, or percussion (drums, tympani or mallets)? You are welcome to come out and give the band a try. The band rehearses on Monday evenings from September until the end of June.
For more information, feel free to contact band director Dan Shaer at 613-438-0444 or by email at dan@shaerproductions.com.
---