Long Running, Visual Arts, Classes & Workshops
Unconventional Portraiture with Ambivalently Yours and Stacey Sproule
Explore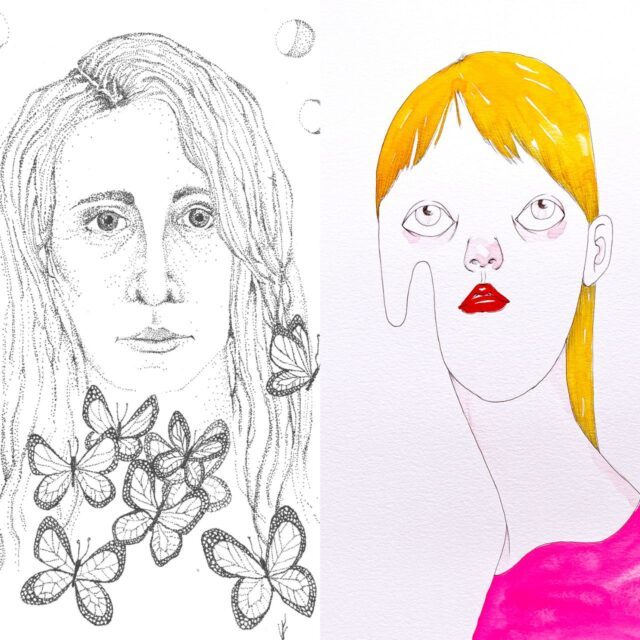 Event Date

November 16 - December 7, 2023

Time

6:00 pm - 8:00 pm

Type

In-Person
---
About Unconventional Portraiture with Ambivalently Yours and Stacey Sproule
Tickets available until Nov 16th!
Join artist instructors Ambivalently Yours and Stacey Sproule for this 4-week course exploring portraits. Join us as we examine and subvert this ancient art form, and complete your own portrait work of a subject of your own choosing with conceptual and technical support from the instructors throughout the process.
In this course we will think about the different applications of portraits, consider whose image is important to capture and why, and explore ways to experiment with the traditional modes of portraiture. Using examples from contemporary and historical art we will discuss what makes an interesting portrait. We will also interrogate why, as artists, portraits are important to us. The basics of drawing faces will be covered, as well as exercises to explore more experimental image making, including adding distortion, symbolism and fantasy/narrative into portraits as well. No experience required, all materials provided.
Sliding Scale $80-$160 for 4 weeks
(image by Stacey Sproule and Ambivalently Yours)
---
Learn More