Visual Arts, Classes & Workshops
Visible Mending Workshop
Explore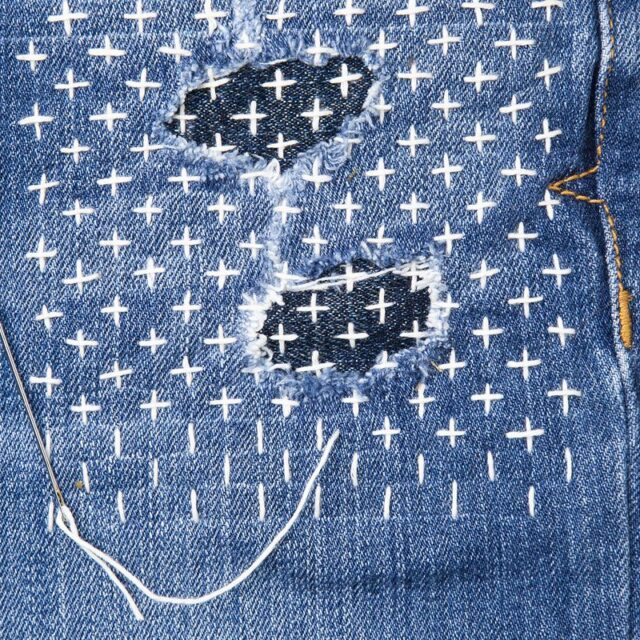 Event Date

August 7, 2022

Time

1:00 pm - 4:00 pm

Type

In-Person
---
About Visible Mending Workshop
"Visible mending" is repairing or altering fabric, textiles and clothing where the mending can be seen. In the past, mending was done locally out of financial necessity and fabric availability.
Participants in visible mending are using "Craftivism" to voice concern by creating slow fashion in the form of mending clothing and textiles. A visible mend offers the opportunity to use creativity in the form of using different, unique, recycled thread, embroidery floss, yarn, fabrics, designs, patches, and imagination.
This workshop begins with a brief presentation of visible mending, suggested documentaries for further interest, and Pinterest boards with several visible mending examples. Then put into practice visible mending by either repairing a current article of clothing or making a patch from fabric, thread, floss, yarn, darning or sewing needles participants have available for the workshop.
---
Learn More