Performing Arts
Walk With Us, live readings of poetry by WJ Savage, in Downtown Belleville
Explore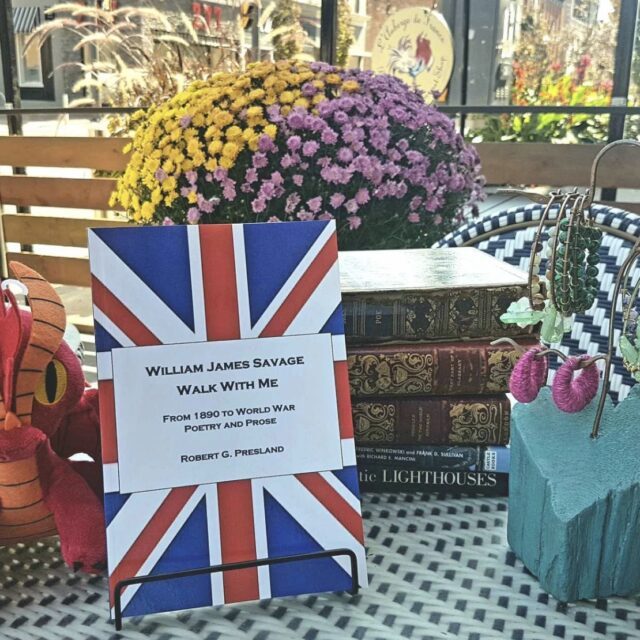 Event Date

October 7, 2023

Time

12:00 pm - 1:00 pm

Type

In-Person
---
About Walk With Us, live readings of poetry by WJ Savage, in Downtown Belleville
Join Scalliwag Toys - in association with our neighbours from Sparrow's Gauge Piercing, L'Auberge De France, and Paraphernalia Books N' Stuff - in presenting the works of William James Savage, Belleville writer, whose works of poetry and prose span from the early 1890s into the World Wars.
Join our talented actors from our "Whiskey & Wingtips" Historical Walking Tour and learn about the rich history of Belleville's Downtown District. Enjoy live (and lively) readings of select poems and passages from "Walk With Me" a book of poems by WJ Savage, including the 100-year-old poem "Stores on Front Street in Downtown Belleville" that his grandson, Bill Smith, is writing an updated version of for 2024. Our team will be dressed to impress as we read these works from the patio space of L'Auberge De France. Our goal is to invite visitors to experience the beauty, art, and history that is so richly intertwined with Belleville and its historic Downtown. The more we see and embrace that beauty the more we will support and cherish our historic spaces.
We hope to support William Joseph Savage's grandchildren in starting a Poet's Corner in the downtown area, with plaques and historical notes, to help drive the written and spoken word in Belleville for another hundred years. As a result, we will be using a "pay what you can" model to split anything collected between supporting this endeavor and paying our acting team.
Come join us in celebrating the art and passion of a local poet, and the talents of our acting team!
---
Learn More